Andrew Pludek – TRADEWINS CEO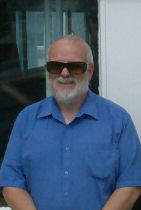 Andrew Pludek, Soldier, Systems Analyst, Shopkeeper, Business Owner, Business Broker, Entrepreneur, Trade Broker, Landlord, Hotel Manager, Sailor and Shipowner, a varied career follows the path since High School until now as he expands his Trade Exchange reach all acrossthe Net to reach business owners and budding entrepreneurs to achieve results through acombination of street smarts and business experience.
Andrew has been all of the above over the last 48 years. Never wanting to be a 'salesman" but people demanded and he has provided the service, the smile , the enthusiasm and the temperance of his business and people skills across the range of business activities and people who he has met and worked with.
Above all else, Andrew wants to be able to say to people who are in business or want to be in business that he could help and has helped them reach their goals. Using a combination of expertise in sales, entrepreneurship, book work, the understanding of gross margin and the ability of business to generate more business.
Business Experience
1981-1985 Alberta Country General Store Owner/Operator
1985-1988 Andrews Business Brokerage Halifax Yorkshire UK
1988-1992 Andrews Business Services Calgary Alberta Vending Machines and supplies
1991-1995 Canadian Business Brokers in Calgary. Business Broker
1996-1997 American Barter Systems, Employed As a Trade Broker
2005-2008 Landlord 12 suite Apartment Building Hanna Albertac
2005-2010 SS Beaver Refit, Marketing and Business Planning for Proposed Relaunch
2010-2016 Management Kootenay Country Inn and Suds "n"Duds Laundromat Cranbrook BC
1997-Present TradeWins! Trade Exchange Owner/Operator, Alberta, BC, US and the Internet
Current Projects
Relaunch of a Successful Pollution Control Device involving Capital Funding and Marketing. Major National Motorcycle Event coming in 2018
Many Real Estate based investment and Sales projects
Multifaceted Expansion of the TradeWins! Trade system using the Evalues.net platform onto the world stage by teaching, hands on tutorials and experience transfer to budding entrepreneurs and business owners.
F amily
Andrew is a familyman, and he and his wife Christina alternate their home base between Alberta in the summer and startingin the Fall of 2017, each winter on the waters off Vancouver Island in their new-to-us 39ft Folkes Steel Cutter.
Their children are successful in their own right, their daughter in Call Centre management for 8years and now looking after her family at home in Cranbrook BC and their son as a Commissioned Officer finishing up his 24th year in Uniform and his 13th year in the Cadet Instructors Cadre Branch of the Canadian Military.