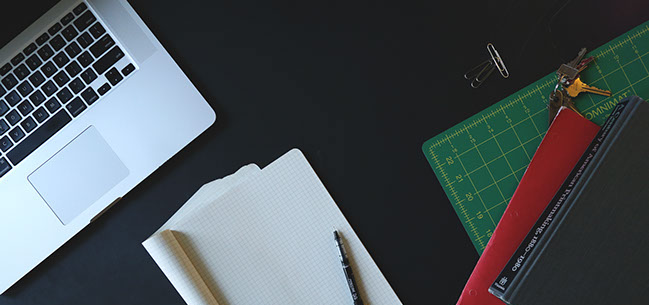 With many fine products, services and travel opportunities from our members and many Reciprocal Trade Exchanges Worldwide. Please note that this list of goods and services are available only at the time of printing and availability will change with time.
A
Accommodation – We have access to Hotels Worldwide
Guest Ranch South Cariboo British Columbia
Accounting (Calgary, Edmonton) Personal and Business Tax Returns, Bookkeeping and Annual Returns , GST returns. Advertising
– Flyer and Brochure Display 60 Locations in SW Alberta and SE BC FULL TRADE
-Business and Real Estate Investments For Sale Advertising Website
– 10 semi-annual and annual flyer publications in the East and West Kootenay Rockies
British Columbia and Website back up Advertisements too!
– Billboard space rental Highway 3
– Vietnamese Community Print and Digital magazine
– Various other Web Magazine Publication Advertising
Air graffiti: the digital graffiti wall Anchorbolts- Stock and Custom made bolts for any project. 100% trade up to trade limit subject to quote.
Artwork, paintings
Colourful Landscapes / Greeting Cards/ Decorative Art Wildlife Artist from Saskatoon. Ltd Edition Print Inventory Pen and Ink Drawings Western Theme, Colour Drawings Picasso originals, and other artwork Lancaster California
Audio Editing and Recording
– Auto Detailing- Edmonton
– Full service int-Ext and Engine Space.
– Tire Pressure Monitoring System Lacombe Alberta Canada
– Bookkeeping
B
Book Publishing
Business Administration
Annual Returns Mail Handling etc
Mail Box Rental
Information Management and Document Services
Business Brokers
Business Coaching and Seminars
Business Consulting for Expansion, Presale or IPO
Business Plans
C
Bookkeeping(Calgary, Edmonton, Creston BC)
Book Publishing
Business Administration Annual Returns Mail Handling etc
Business Brokers Based in Sosua Dominican Republic – for his commission
Business Coaching- Alberta Based, Edmonton and Calgary locations, offers Coaching Sessions on trade and part trade towards full 6 month coaching courses for employees.
Banners and Signs of all kinds Calgary Edmonton
Belts and Blankets etc(Edmonton) and all kinds of brand new gifty merchandise
Boat Restoration-worldwide Boat Delivery- worldwide
Bookkeeping(Calgary, Edmonton)
Botox Cosmetic and Therapeutic Treatments(Victoria BC)
Building Contractors Business Brokers -Edmonton
Business Consulting for Expansion, Presale or IPO
Business Plans
C
Charity and Non-Profit Strategic Consulting
Charitable Tax Receipts (US and Canada)
Coaching Personal and Business
Construction- Rubber Paving & Concrete Repair
Construction -Roofing
Construction- Exteriors Windows, Doors and Siding in Edmonton and Northern Alberta area
Construction Management for renovations or Insurance claims
Consulting:
Contracting
Counselling
D
Denturist Services (Denture repair and relines)
Drone Videography
Drywall Contractors (Edmonton)
E
Entertainment
Songwriter, composer and storyboard technician
F
Finance for Business, Property
Fishing -(Northern Saskatchewan Fly-In fish Camp Operates June thru September.
Flooring – Residential and Commercial
G
GAME SHOWS
Gifts – Personal or Commercial
Graphic Design
H
Health and Dental Plans Consulting (Tax Sheltered)
I
Internet Marketing Programs – Full Trade
L
Land for sale – FC Trader land in Arizona, Oklahoma etc
– Florida, Baja California etc
– Reciprocal members, Arizona, Quebec
Contact TradeWins! Ask for our Real Estate List
Laser Engraving Personal and Commercial Manufactured Gifts from one item to multiple units
Legal – Patents and Trademarks, Corporate Admin, Wills and Estates, and some commercial,
Line Painting – parking lot line marking
Logo Design Services Lumber- Specialty
Lumber Products
Lyricist
M
Marketing Consulting
Mediation
Moving and Storage
Mr Fixit, Home and Small Business Maintenance,
Music Business
Songwriter, Lyricist, Composer, Storyboard technician
LPS,Used Instruments, Music related collectibles
O
Outdoor movie events
Outdoor Sign Rental
Crowsnest Highway 3
Edmonton Alberta Portable Sign Rental
P
Painting Contractors
Photobooths
Photo Printing
– Phillip Lam Imagefly Edmonton Large format short run printing
Photography
Print Layout and Design Services
Property Management
R
Reciprocal Trade Exchanges Worldwide
Renovations
Reverse Osmosis Water Equipment for Residential or Commercial
Real Estate (Alberta BC Quebec New Brunswick, Saskatchewan, USA – Florida, New Jersey, Rhode Island, Tennessee, Costa Rica, Honduras, Mexico, Panama.
Realtors – full trade
Central and Southern Alberta
Calgary Alberta
Panama
S
SEO
Self Storage Edmonton Red Deer
Signage
Social Media Development
Surplus Merchandise
T
Tax Returns Personal and Corporate
Telecommunication Services – Part trade on your Telus Invoice,
Tax Shelter Consulting
Time Share Purchases and Rentals
Travel Opportunities
V
Video Recording and Production
Voice Over – Narration – full trade
Vacation Packages
W
Water Conditioning and Distilling Equipment
Web Advertising
Web Design
Web Hosting
For any and all other products and services please ask about our many contacts in the barter industry through our reciprocals.